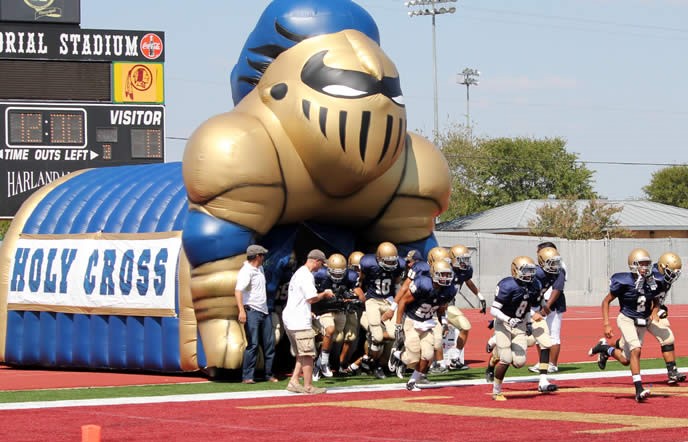 Inflatable Mascot Tunnels
Looking for something more unique to boost your team spirit? Have a tunnel made from your team's mascot. We attach your team's mascot to the front of a tunnel using your team colors, name on the side of the tunnel and logo on the door.
We have dozens of different team mascots available from bulldogs to tigers to wildcats and bears, eagles and everything in between.
The mascot is attached to a tunnel that can be 9′ long or up to 23′ long depending on your budget.
Unlike our helmet and tunnel combo that is 2 separate inflatables that zip together, our inflatable mascot tunnels are one piece that all of your sports teams can use.
Our inflatable mascot tunnels inflate in about 60 seconds, depending on the size of the tunnel behind it. Deflating the tunnel is easy, simply turn off the blower and unzip the zipper to let the air out and roll it up.
All of our inflatable tunnels come with all the equipment to operate them including a 1 HP blower, tie downs, stakes, repair kit and an oversized storage bag you will actually be able to get the inflatable into.
For both high school and college teams alike a custom mascot tunnel is always a huge hit.
Call or email us today to discuss your project and for a free artist rending of how your mascot tunnel could look so you can see before you buy.