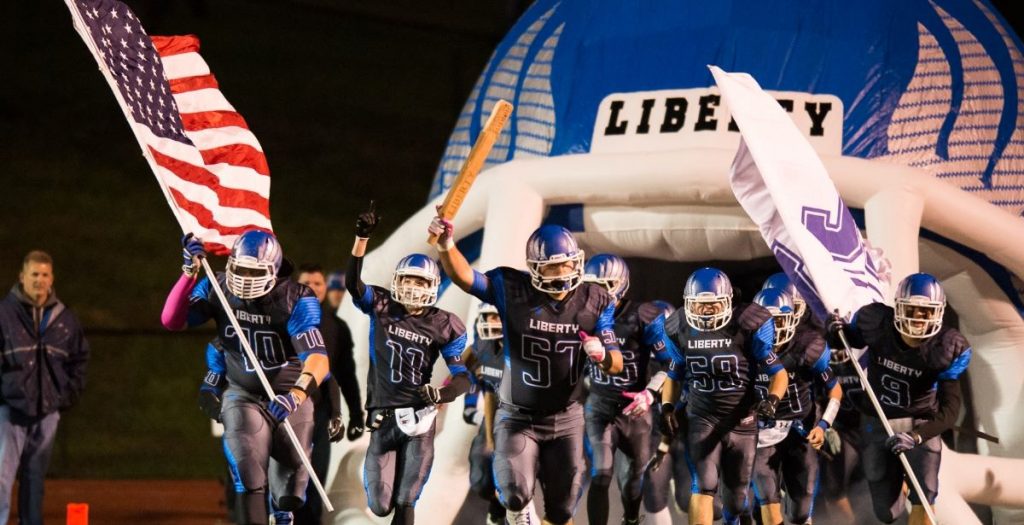 Inflatable Football Helmet Tunnels
Our inflatable football helmets are a giant replica of your team's football helmet using your team's colors, striping and logo. We also put your team name on the white center front panel above the facemask.
Our helmet features an open facemask which is easier to run through without tripping over it or people having to hold it open.
We have a 15′ helmet which is the most common size you will find out there. The dimensions on the helmet are 15′ tall x 15′ wide x 18′ long with the
facemask.
Our helmet can be used by itself or you can attach an inflatable tunnel behind it for extra size. Tunnels that go behind the helmet range from 9′ long all the way up to 23′ long. When you use a helmet with a 23′ tunnel you get a total of 41
feet!
Connecting the inflatable football helmet and tunnel is easy, they connect with a zipper and all you have to do is zip them together before you inflate them.
This allows you to use the helmet and tunnel together or separate. This way if the soccer team or someone else wants to run out of the tunnel they can. Making the inflatable usable by all of the sports teams, not just the football team.
The inflation time on a one of our inflatable football helmet is about 60 seconds. Taking the helmet down is easy. Simply turn off the blower and open the zippers to let the air out and roll it up. A team of 2 people can do it in a couple of minutes at most.
Our inflatable football helmets come with all the equipment you need to operate them including a 1 HP blower for inflation, tie downs, stakes and a repair kit should you even need to make minor repairs. We also include a storage bag for you to keep the inflatable in, and we make sure the bag is a good size so you can actually get inflatable into it.
Call or email today for a free artist rendering of how your custom inflatable could look.
Related: Inflatable Sports Tunnel